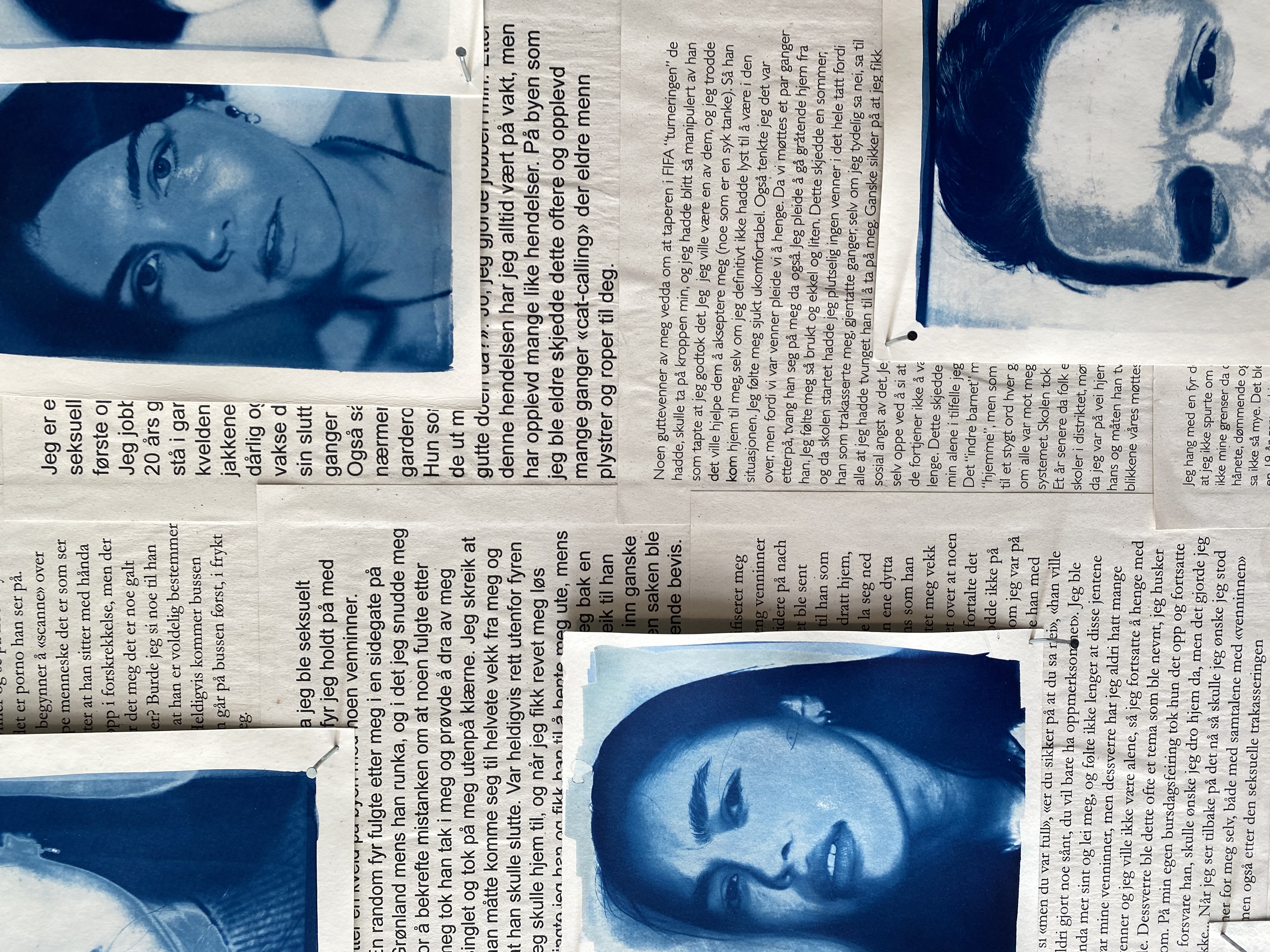 Se på meg når jeg snakker til deg / Look at me when I'm speaking to you

One in three young adults in Norway over the age of 18 have experienced sexual harassment. Yet we still talk about how many young adults were sexually harassed last year, not how many people sexually harassed young adults. We talk about how women should dress to avoid drawing attention to themselves, and not how society is constructed in a way that lets men think that certain clothing is an invitation to make inappropriate comments - or worse. The use of this passive voice shifts the focus away from the perpetrators, and onto the victims. We hope for a change in society where we hold harassers accountable for their actions, and the consequenses they hold.

I have collected stories of young adults experiences with sexual harassment. All the stories are anonymous. These stories are pasted over a wooden board that is 80cm x 120cm. The portraits are original cyanotypes.